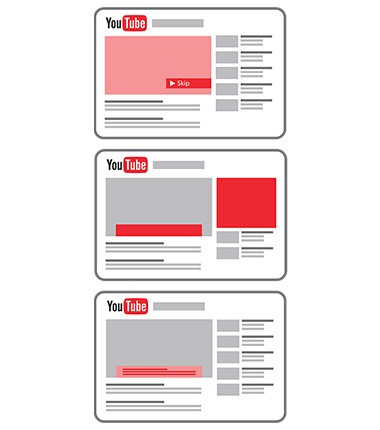 YouTube is a great solution for customers who want to tell a story. Youtube users come for video content, they are ready to watch and listen to stories, including your ads. Precise targeting allows you to find the audience we need and show your video exclusively to target users.
Advertising for YouTube can be filmed on a regular smartphone, as the actors are employees of the company with a fascinating story about your product or service.
For mobile users it is recommended to use short video with a duration of 6 seconds. This is enough to show short and memorable ads.
TrueView in-stream ads allow you to show ads before watching the main video. In this case, you only pay if the user views your video for the first 30 seconds or completely, or follows the link of your advertisement.
Order