Creative Production for one of the largest online retailers in the mineral water market.
SEO
09 J00000011+03:00 2022
My Water Shop is an online store representing IDS Borjomi Ukraine, one of the largest water extraction operators in Ukraine
~24
Hours spent on development
+1
Commercial for an advertising campaign
+2
Hours spent on developing static banners
CLIENT'S TASK
In a short period of time, prepare a video for the launch of the YouTube advertising campaign. Important: the promotion of the online shop was carried out with the promotion of the seller's mobile add-on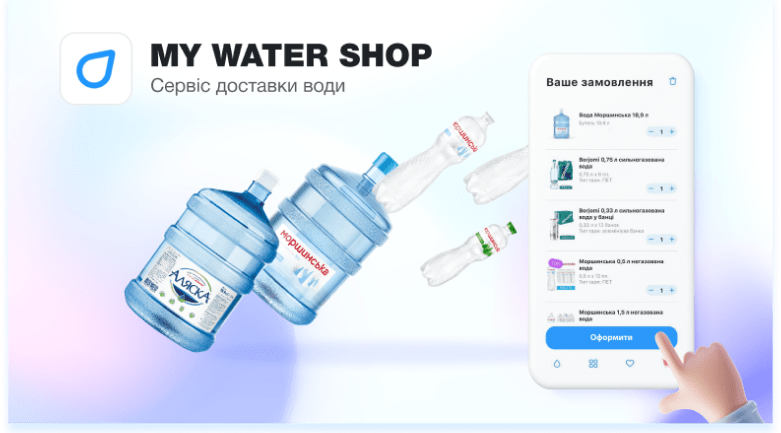 THE CONCEPT
Two options were suggested for the implementation of the task:
With a focus on mobile app - a quick and easy way to arrange water delivery
With a focus on the comfort of online deliveries: a demonstration of the advantage of placing an order and receiving water bottles at home, without spending time and effort
CORRECTIONS
As a result of the discussion of the proposed concepts, the first option was chosen for revisions, for which the following amendments were made:
the visual style is closer to the addendum than to the website;
fonts and the logo have been changed;
graphic elements have been refined and a new background has been selected.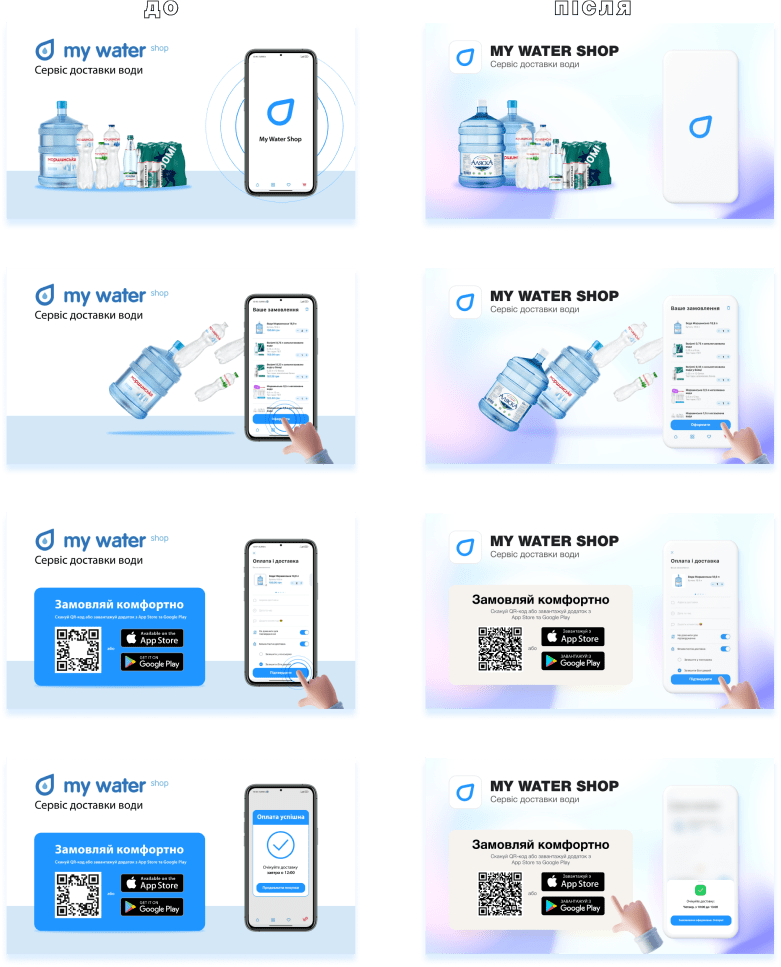 The final version of the video added a voiceover and the sounds of the interaction of graphic elements
Liked the article?
Share with your friends!