Resize banners for targeted advertising on Facebook, Discovery Ads, DV360
Web Design
18 AM00000050000003731 2022
Hisense is one of the largest Chinese manufacturers of digital and household appliances, which owns a large number of its own factories with professional staff. The products of this giant are best known in Asia, but are still successfully sold all over the world. Working since 1969, Hisense has always strived to produce high-precision and convenient equipment that will bring convenience and comfort to every home. This tradition is preserved to this day. But despite this, this company's equipment is available to consumers. For example, everyone can afford to buy a cheap Hisense TV in an online store.
15
Hours spent on development
Task from the client
Resize static banners to launch targeted advertising on three platforms: Facebook, Discovery Ads, DV360. A total of three advertising campaigns with different creative designs were planned.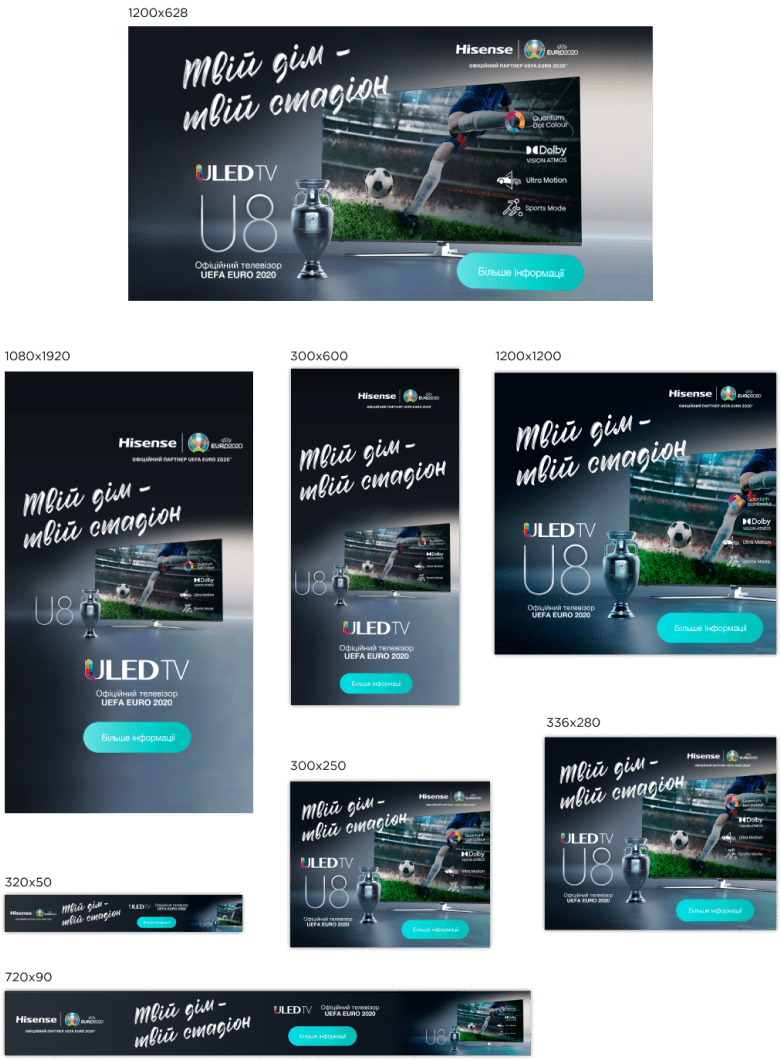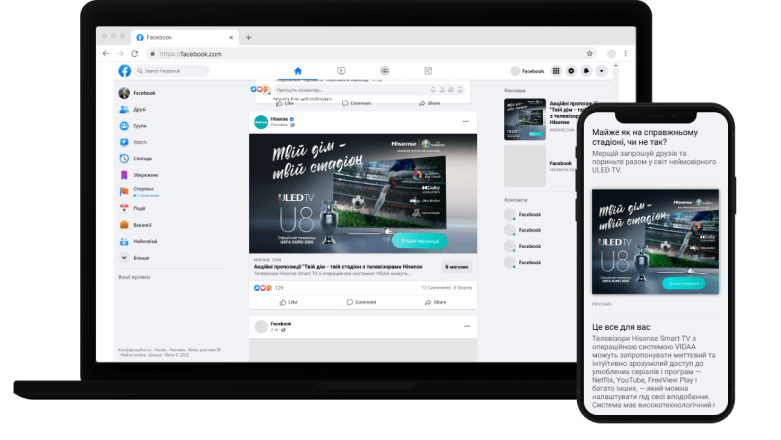 Targeted advertising
Targeted ads are shown to people regardless of whether they are currently searching for your product or not. These are potential customers, an audience that is potentially interested in your offer, while the audience may not know anything about the company or service itself. The main thing is to get exactly into the field of her current interests.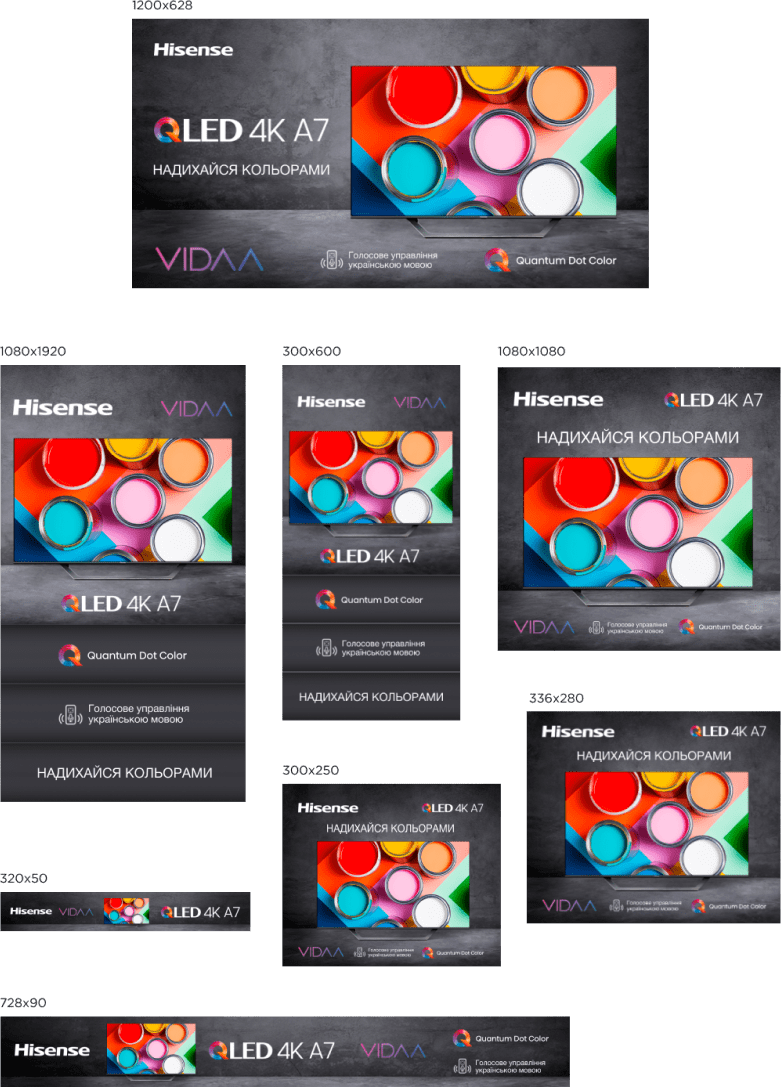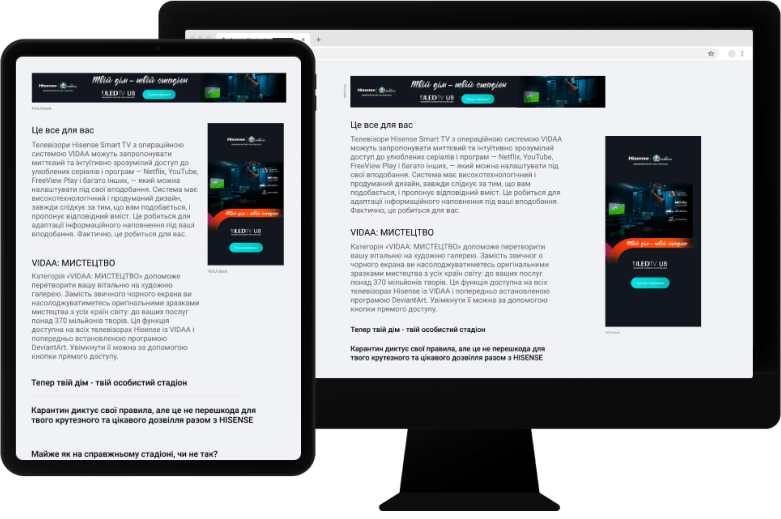 Discovery Ads та Display&Video 360
Discovery Ads is an advertising format in Google Ads as a clickable image ad. Such campaigns are beneficial for reaching people who have not previously encountered advertising. The convenience for users is that ads appear while surfing the Internet.
Display&Video 360 (DV360) from Google allows you to advertise on many resources (sites, apps, podcasts, streaming services, etc.) around the world that are not available to Google Ads advertisers on the contextual media network. In addition, DV360 is a tool for planning, optimizing, launching and evaluating the effectiveness of advertising campaigns.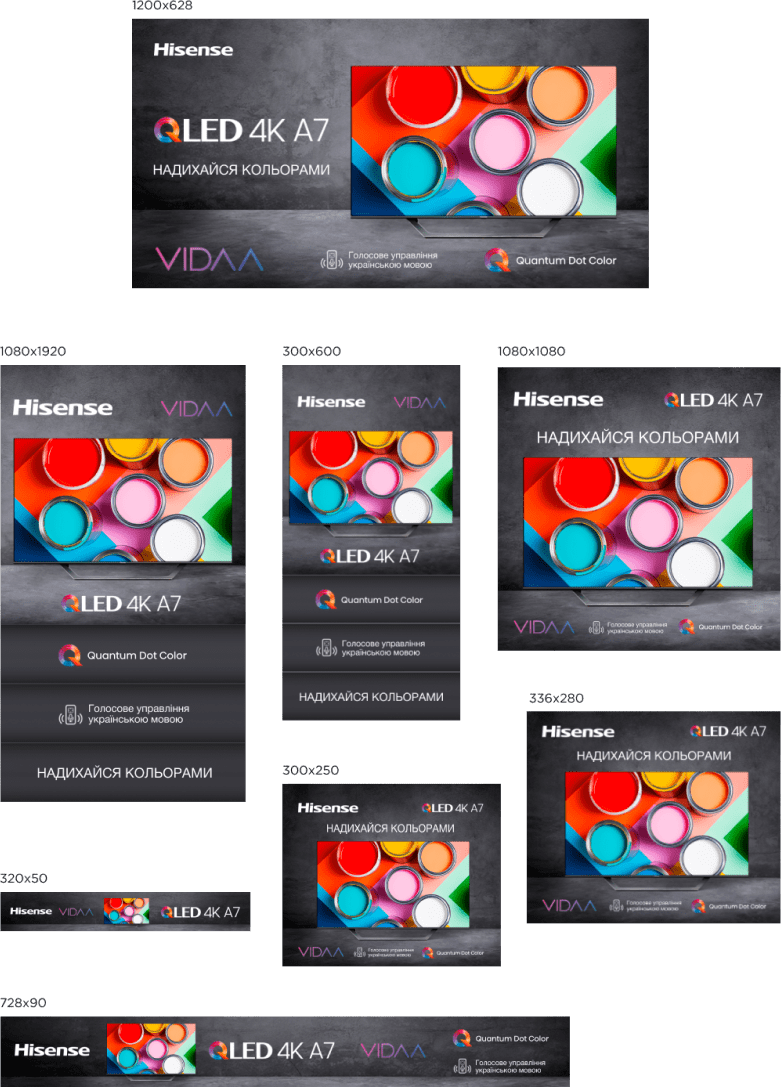 Result
Successful launch of three advertising companies on Facebook, Discovery Ads and DV360 platforms
Liked the article?
Share with your friends!