Banners and videos for the Tefal brand.
PPC
10 J00000011+03:00 2022
Tefal is one of the leading manufacturers of household appliances and tableware. The history of the brand testifies to a long period of maintaining a high level of quality, as well as setting its own standards. The brand is part of the SEB international group, which also owns the Rowenta and Moulinex brands
+6
Static banners are developed
+3
Animated banners for GDN
+2
Videos are edited and translated into Ukrainian
~46
Hours spent for design and development
Task from the client
Prepare static creatives for advertising campaigns for Facebook
Prepare animated HTML banners for GDN (Google Display Network)
Prepare commercials for YouTube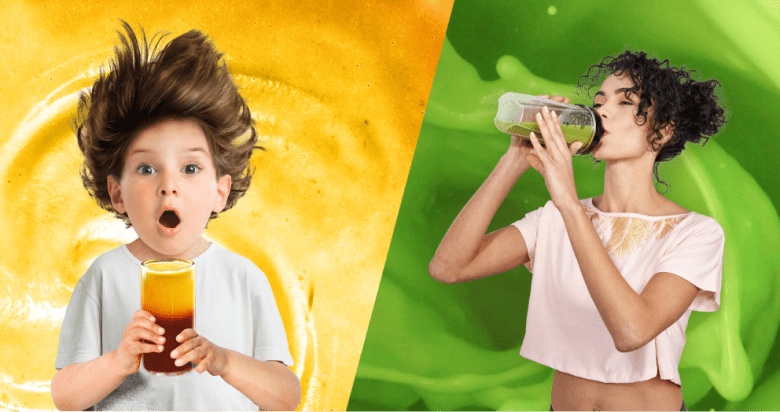 Facebook creatives
For advertising on the Facebook social network, images were prepared in accordance with the recommended sizes and quality characteristics of the network. It was also taken into account that the purpose of such advertising is not only to attract attention, but also to emphasize the features of the product, memorable details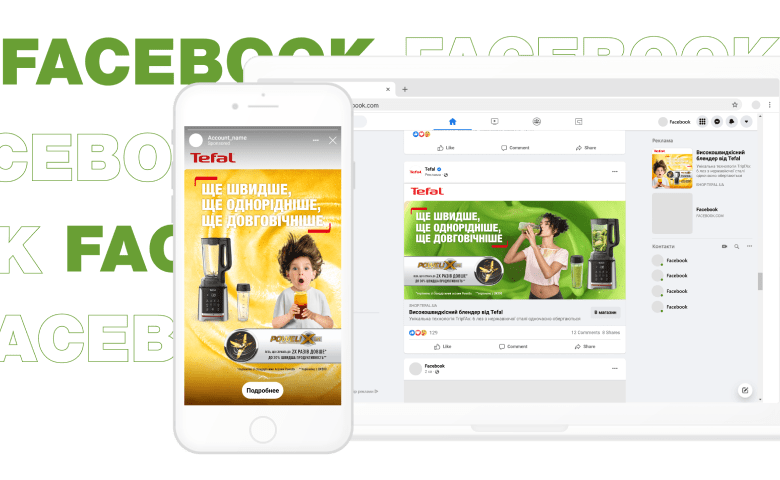 For advertising materials, GDN had to take into account the peculiarities of placement and prepare adaptive banners of various sizes and formats, while combining several graphic and text elements so that the main content of the advertising message was preserved everywhere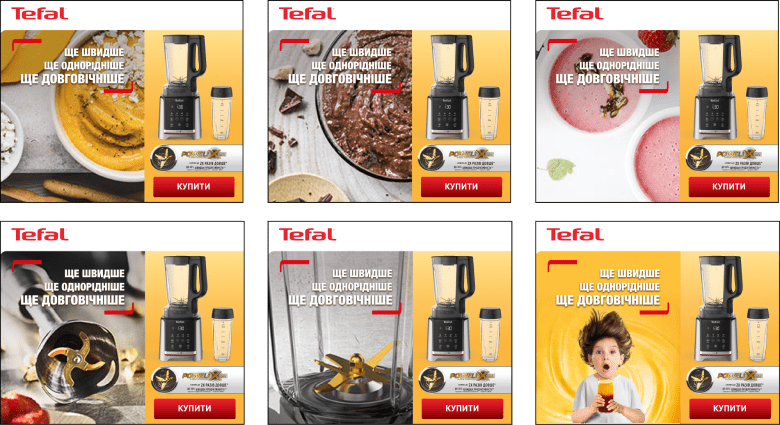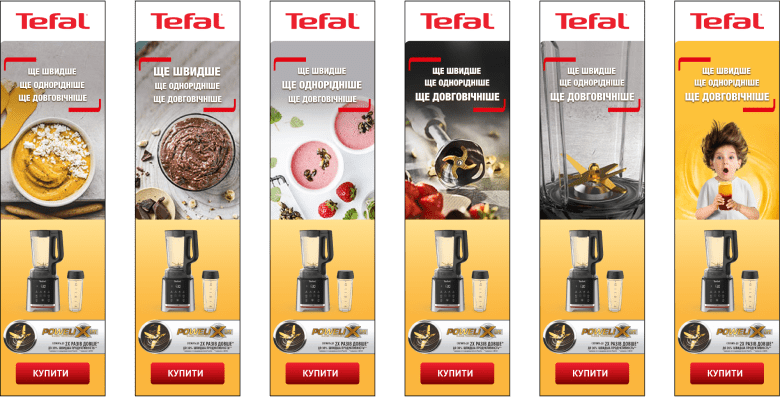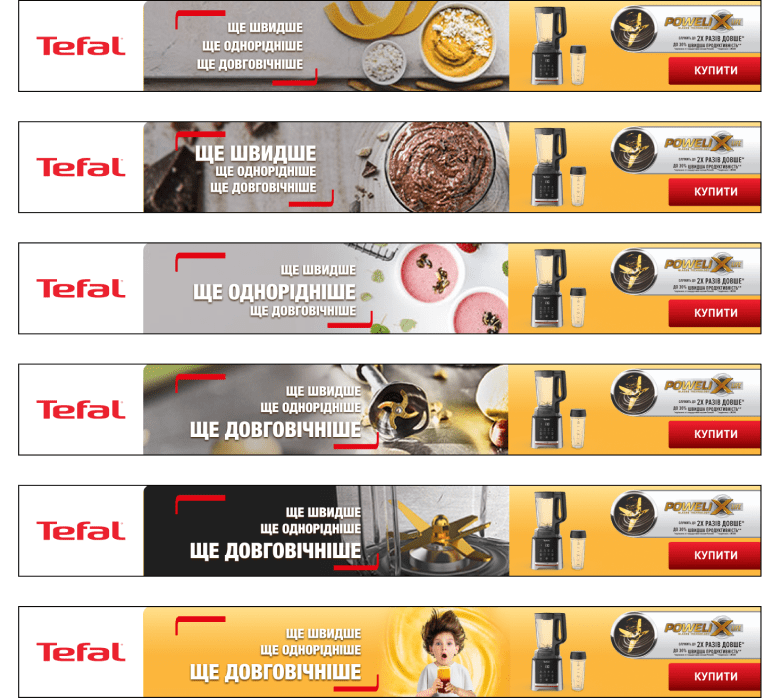 For advertising materials on YouTube, we had the task of translating the texts into Ukrainian and substituting them in the montage, but we did not have a working file with the montage project. Therefore, animations for text had to be created from scratch.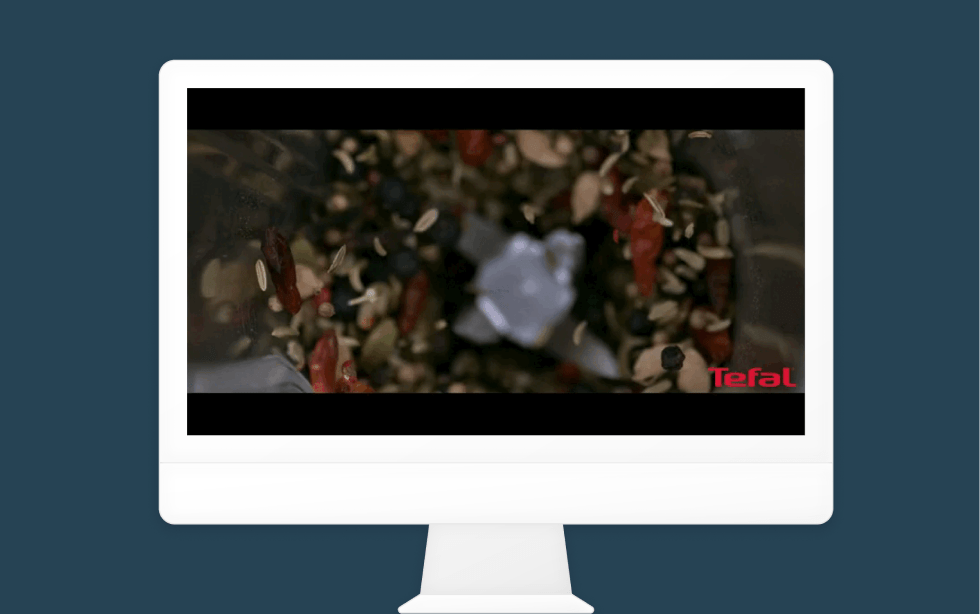 Result
Successful launch of 4 advertising companies on Facebook, GDN and YouTube platforms
Liked the article?
Share with your friends!